Burling Happy With The Effort So Far
The Emirates Team New Zealand is on a roll so far at the Louis Vuitton America's Cup final tussle with Team America.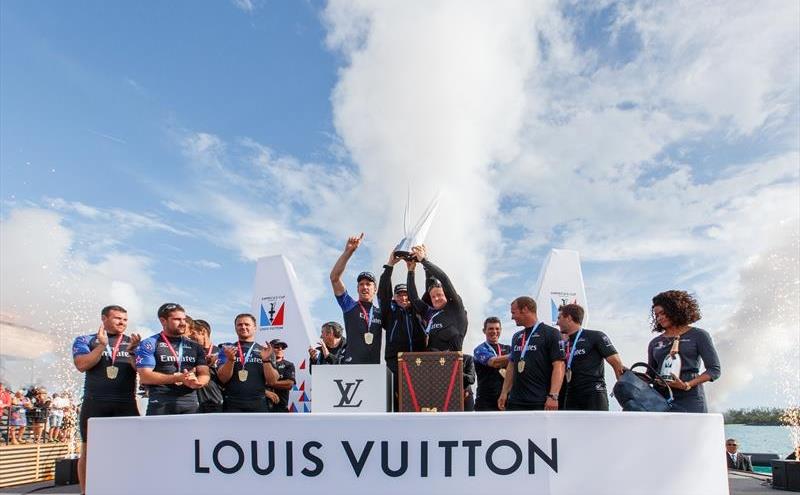 This event is being held in Bermuda. Peter Burling of the New Zealand team is very much happy with the showing that the team has put up so far. It has taken a 3-0 lead over the Oracle Team USA. Peter is happy to have provided the Kiwis back home and the traveling Kiwi army something to cheer about.
The helmsman of the Kiwis team, Peter Burling, he was really taken aback by the number of New Zealand flags that were seen fluttering in the America's Cup village. He thanked all the people who had got up in the eagerly hours of the morning to watch Team New Zealand slog it out in the Great Sound in Bermuda.
He says that the support and the huge fan base that the Kiwi team is having is the main reason that is driving the team during their race. All the four final races that were held last Saturday and Sunday was won by Emirates Team New Zealand and then ended the Sunday with a very good 3-0 lead.
The challenging team Oracle Team USA needs to win four races on the trot to upset the Kiwis and lift the 35th edition of the America's Cup. Burling is very happy with the kind of support that he and his team members are getting from people back home as well as from the local people. He says that the support is really heartwarming and this is driving them to push even harder to achieve glory.
Burling is aware of the threat that Team USA can pose and hence is not taking anything for granted. He says that the team has still some work to do to improve their performance in the upcoming races.